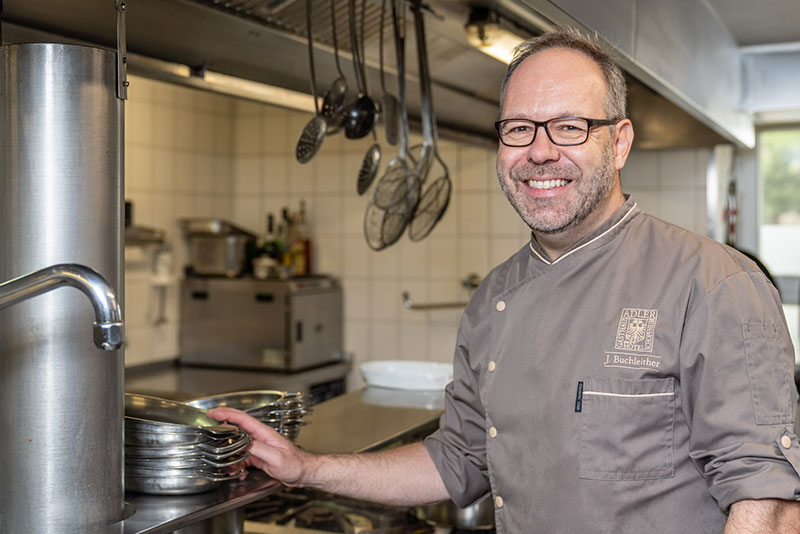 Host
I, Jörg Buchleither, a native of Schopfheim, have been running the business for over 20 years in the 4th generation.
After several years of travelling and training as a chef, I returned to my parents' business as a chef in 1988 and was able to contribute my acquired experience and skills. In 2000, I took over my parents' business.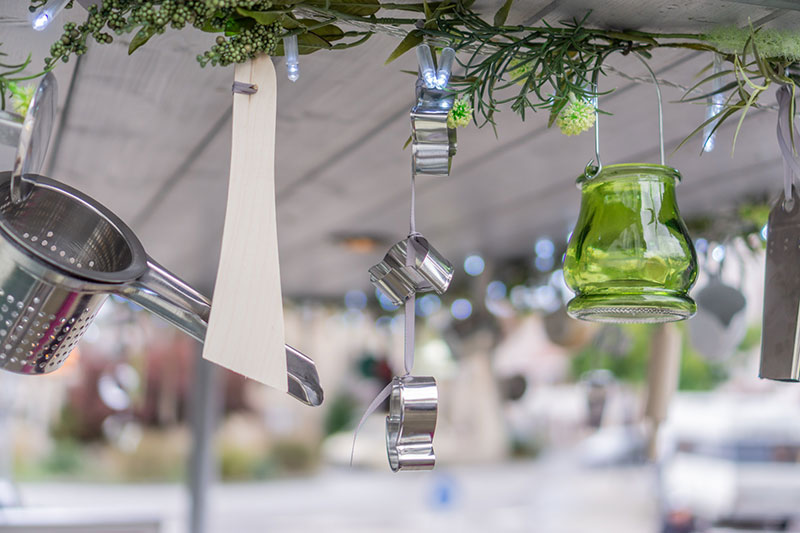 Opening hours
Monday - Thursday
from 5 pm
Friday
Day of rest
Saturday
from 17:30
Sunday
11:30 am - 2:00 pm
Our hotel is open throughout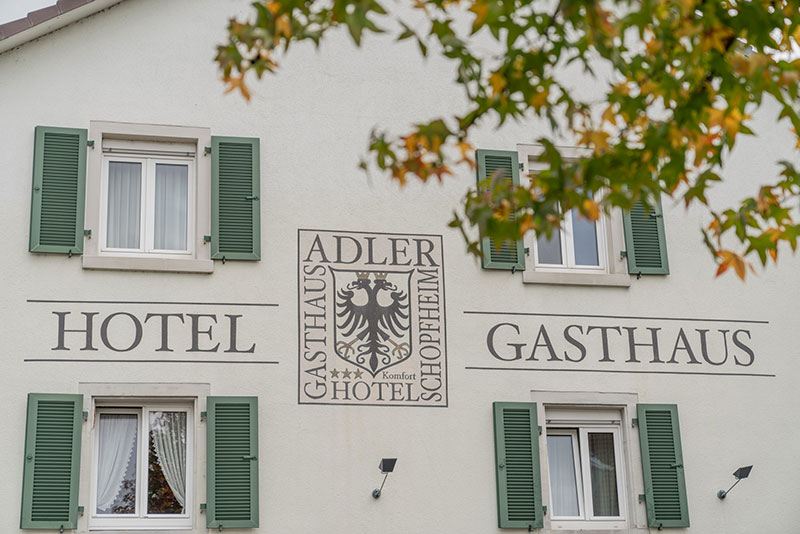 News
What's new at the Adler?
Here you can find out everything that is currently happening at the Adler. Culinary events, current promotions, vacancies and much more.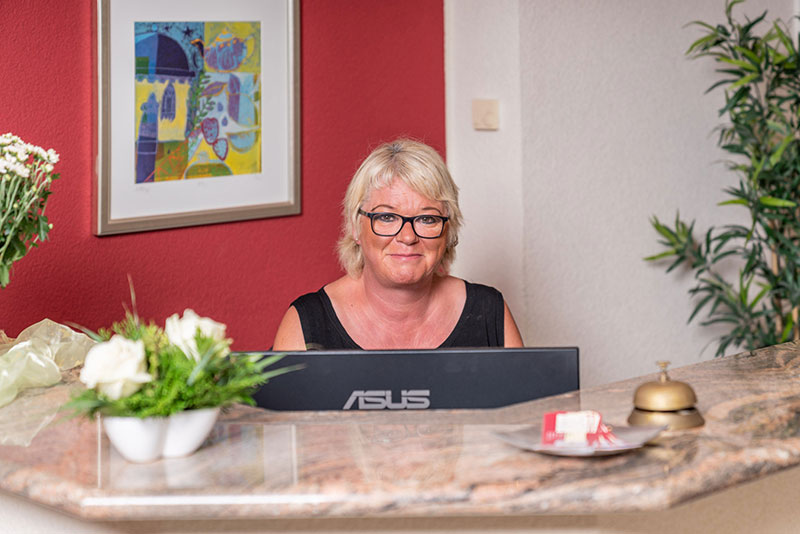 Contact
You want to reach us?
We are here for you! Call us on +49 (0) 7622 6884880, send us an email or get in touch with us via our contact form. We look forward to it!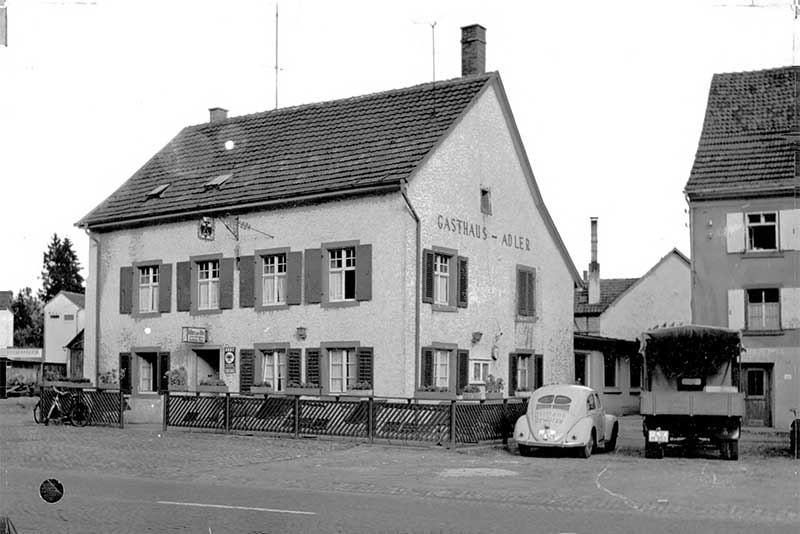 History
Who was Johann Jakob Adolph? What was the Adler called in the past, and how long has it been in the family?
If you are interested in our exciting past, find out more here!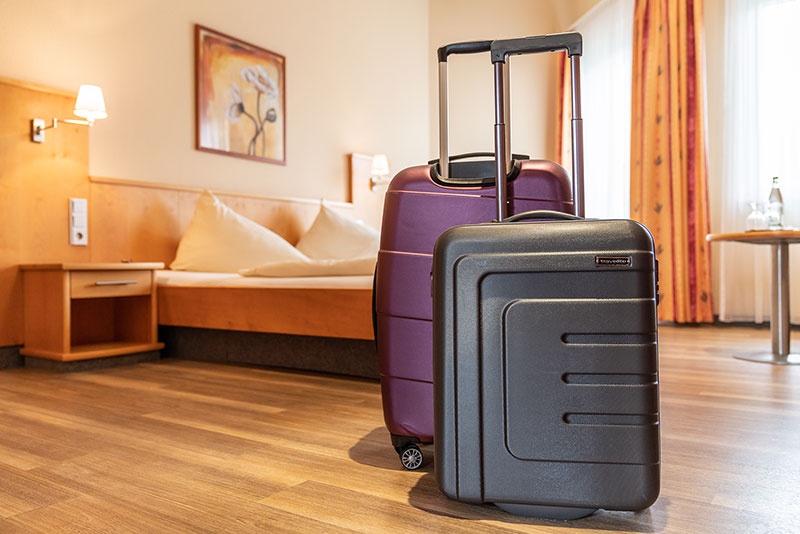 Location & Arrival
Our beautiful Schopfheim is located in the southern Black Forest, 20km away from the border triangle with France and Switzerland.
Our house is quiet and yet centrally located. From here you can explore Schopfheim and its historic old town on foot.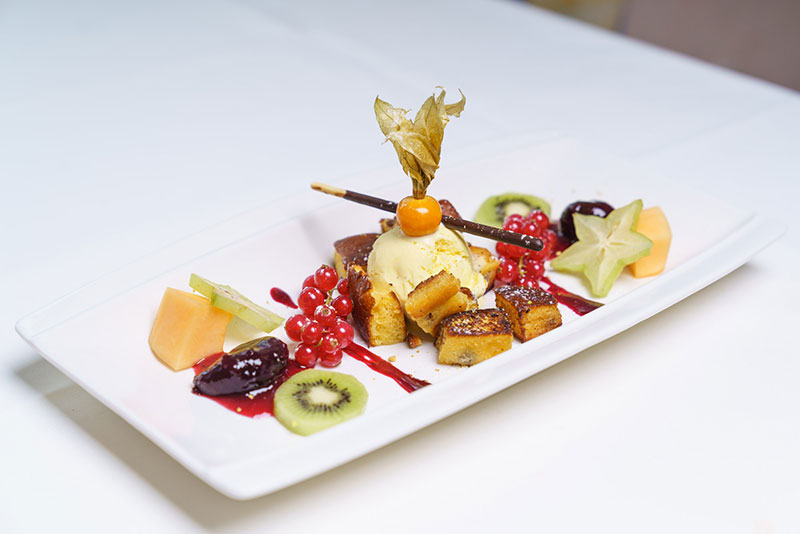 Gallery
Get an insight into our restaurant, our hotel and our seminar rooms and bowling alley.
Dare to take a look behind the scenes and get to know us visually.